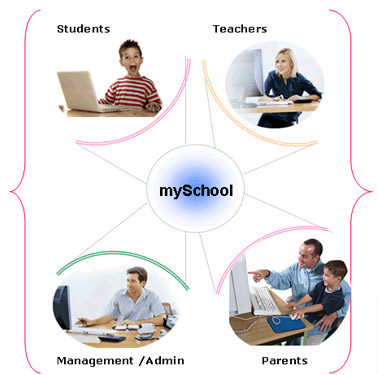 At Intelligent School, we know you need technology that does more than just process information. You need technology that improves your ability to provide a rich educational experience for your students.
Technology that gets results—bringing unique value to ministry personnel, school administrators, teachers, parents, and students.
Intelligent School Management System offer you the widest available customizable options for information management—features that help you improve efficiency, enhance communications, and provide rapid, up-to-date reports. The rich information gathered by Intelligent School solutions help you make better data-driven decisions and increase accountability and performance.

With our experience in student information management, Intelligent School gives you more than software; we give you solutions. We offer the most complete, flexible, and dependable customer services and support on the market. From on-site training to instant help and technical support, we're with you every step of the way, helping you get the most out of your Intelligent School experience.
Find out how Intelligent School Management System can bring value to every user:
Why Choose a Intelligent School Management System?

Intelligent School Solutions Benefits
Intelligent School Solutions for ministry Personnel

Intelligent School Solutions for School Administrators

Intelligent School Solutions for Teachers

Intelligent School Solutions for Parents and Students
Intelligent School Customer Services and Technical Support
Intelligent School Technical Support

Intelligent School Consultation

Intelligent School Training
Intelligent School Solution Features