Our passion for quality and expertise in software product development result in finely tuned, reliable software solutions. Our capabilities and expertise are comprehensive— covering every phase of the software development product lifecycle. Our support is unparalleled—with a dedicated team of project management, engineering, and testing experts assigned to you and your product. And our approach is uniquely effective—with a suite of proven processes and tools to accelerate the development of high-quality software.
End-to-End Product Lifecycle Capabilities
Through our headquarters in New Jersey and our dedicated offshore software development center in Gurgaon, India, System Online offers ISVs a full complement of technology services.
New product development: System Online helps ISVs bring innovative products to market—providing strategic guidance and tactical support from conceptualization through design, engineering, testing, and release to the market.
Product migration: We routinely assist ISVs in bringing their longstanding—and successful—products on to the Microsoft .NET platform.
Product re-engineering: Turn to System Online's engineers for an expert "tune-up" your product—helping maximize performance while improving stability and usability.
Product enhancement: We work with ISVs to make winning products even better—incorporating new and/or improved features and functionality.
Product testing: With a wealth of experience and an industry-leading suite of tools at their disposal, System Online's testing experts excel at identifying bugs before they derail your schedule or budget.
Product Engineering Lifecycle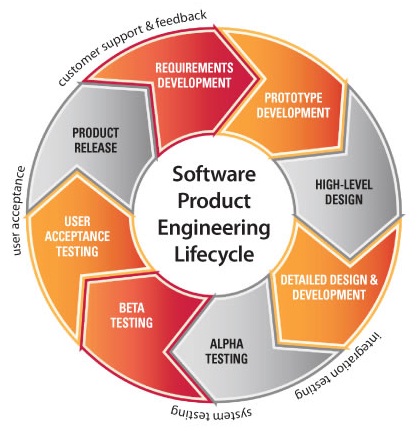 System Online's highly transparent approach to product lifecycle management never leaves you guessing. System Online continuously communicates and collaborates—ensuring that your project flows smoothly and your goals are always met.
Bottom-Line Benefits
By working with System Online, you enjoy a number of strategic benefits, including the ability to:
Accelerate time to market. Whether you're building a new product or enhancing an existing one, entrust development to System Online's experts. Tap into our resources to achieve your development goals and bring your product to market more quickly and efficiently than you could on your own.
Increase return on investment. Working with System Online's offshore resources empowers you to meet your objectives more cost effectively— and to obtain a higher return on your development dollars.
Maintain absolute confidence in your projects. System Online uses a highly collaborative and transparent approach to project management. Despite time and language differences, we keep you informed at every step of your project, so you have confidence in what to expect and when.
Stay close to customers. Outsourcing some or all of your product development to System Online means you have more time focus on your core business—so you can engage with your customers to better anticipate and address their needs.