The Intelligent School Advantage
Intelligent School Management System offer far more than standard student information systems. With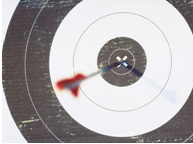 Intelligent School, you don't just get a product; you get a partner.   A dedicated, experienced partner who is with you every step of the way as you move toward better decision-making, improved resource management, and enhanced student performance.
Intelligent School develops, implements, and fully supports a Management System tailored to your school and ministry needs. Our support services are the most thorough, flexible, and user-friendly support services on the market.
Why Choose an Intelligent School Management System?
We're More Experienced. Market new comers and huge conglomerates looking to expand into a  new area can't compete with Intelligent School's experience and focus. We've been in the business of managing student information for more than 5 years, and we're continuing to lead the pack with student information management innovation.

We're Technology Leaders. Intelligent School has consistently led the market in technical innovation. We developed the first student information systems for Windows, the first web-based ministry solution, and now, we are the first to introduce Microsoft's .NET technology.

We Provide Superior Functionality.

Our custom  Management Systems are the most feature-rich student information systems available. And with more than 500 defined data elements, we can help you collect better data and give you the power, capacity, and knowledge to use it more effectively.

 

We Offer Greater Flexibility. Our  Management Systems aren't products in a box. They're solutions to your problems. We don't just hand you some software and expect you to make it   work. We work with you to customize it, and make it work for you.

We Ensure Smoother Transitions. Intelligent School support services begin early, working with you to map out a custom implementation plan just right for your school. This forethought, combined with specialized training and support, ensures smooth implementation of new technology and ongoing cooperation and assistance.

We're More Secure. Intelligent School  Management System offer peace of mind, with the industry's highest level of security for student data.

We Have Stronger Partnerships. Our strong partnership with Innerhost  means that Intelligent School  Management System are being enhanced by the benefits and technology of .NET innovation.

We Offer Better Support. Our professional services comprise the industry's most comprehensive portfolio of training and support, helping you use your Intelligent School solutions to their full potential.